Events and Wreck Walks
---
Catch a Shrimp event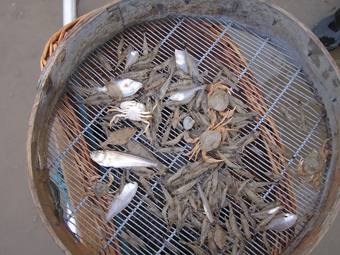 We have no Catch a Shrimp events planned, please contact the Ainsdale Discovery Centre on the number listed below for details of future dates.

Catch a shrimp is a family event where everyone gets the chance to see the many creatures that live in the sea off Ainsdale.

The children really enjoy the event and there is usually a constant trail of children returning the many creatures back to the sea or watching small crabs dig their way into the sand and keeping well away from the many weaver fish we catch !

I use the traditional equipment of Leap, Power net and Riddles, equipment that has been used in this area of the country for many generations.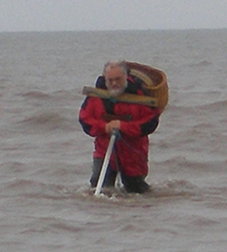 It is a very popular event and supported by the Sefton Coast Partnership staff and shadowed by the Shore Rangers, so far we haven't lost anyone !!

All children must be accompanied by a responsible adult and it is wise to wrap up well and wear welling boots, bare feet are a NO NO because of the weaver fish we catch, the event lasts about 1 1/2 - 2 hours and will always co-inside with the tide being at it's lowest.

To book events please ring the Ainsdale Discovery Centre on 0151 934 2967, you must book to ensure a place.





Please e-mail me for up to date information

Go to home page